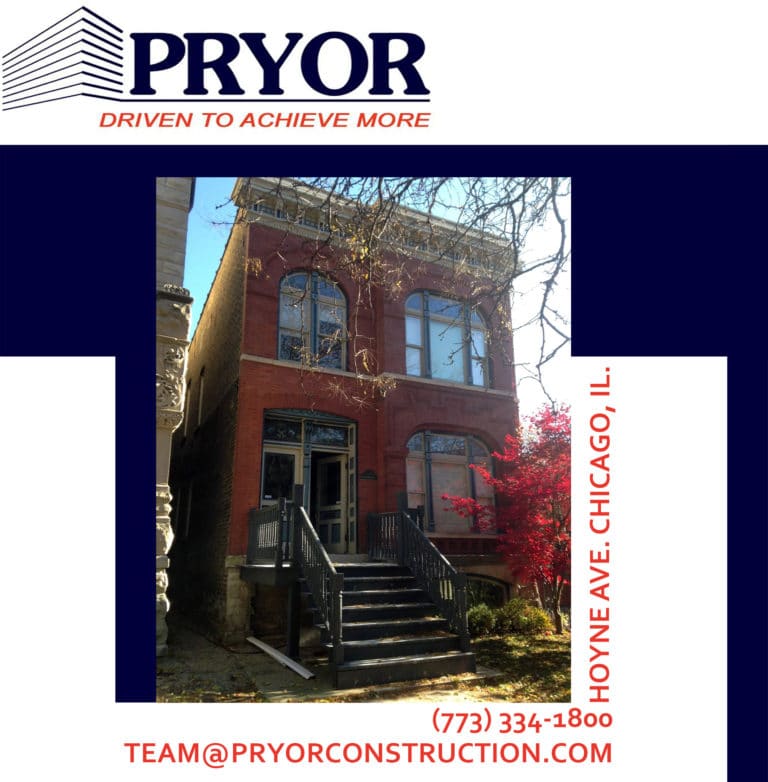 In the weeks coming Pryor will be giving our readers an exclusive look into a transformation happening in the lovely Wicker Park neighborhood in Chicago, IL. A
hone
is a very fine whetstone used for sharpening blades  it can also be used to bore precise holes.
Honing
or "to
hone in
" is a literal phase meaning to sharpen or make more precise. As we make this property more precise, we will de-convert this existing condo building into a single family home with a fresh look and precise details staying true to the original characteristics of this structure.  Stay tuned as we update you on our progress!
January 25th, 2017
Contractors are diligently working on the new rear porch and framing the interior walls.  One modern idea added to a historic building; a beautiful 48"x48" skylight which will enhance the natural light.  Some existing window openings are closed with masonry and the foundation for the new addition has been poured.  The dig down for underpinning the foundation has begun! The steel has been delivered to the jobsite and currently being prepped for installation.